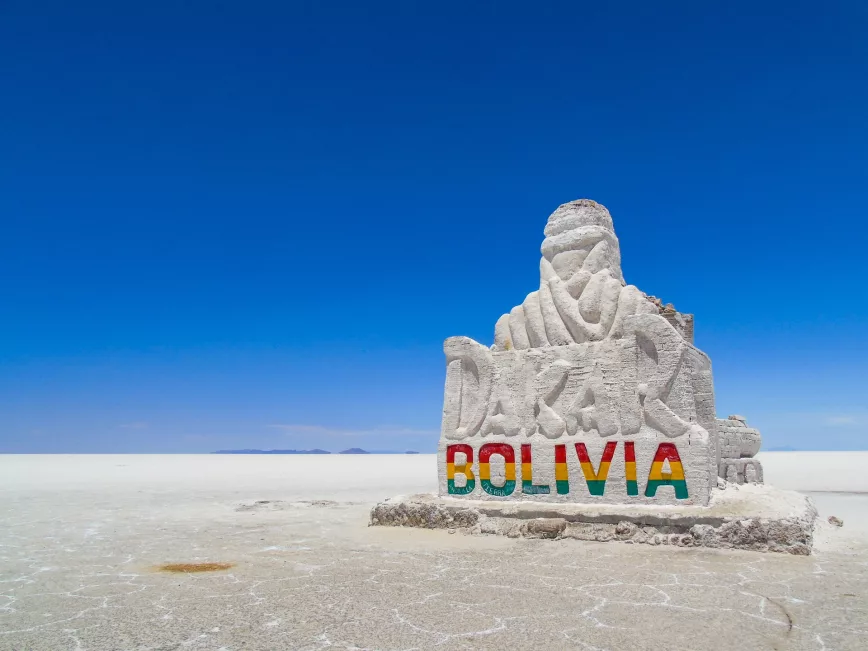 **AS OF DECEMBER 2019, A VISA IS NO LONGER NEEDED FOR US CITIZENS TRAVELING TO BOLIVIA**
There is a lot of misinformation out there so we are going to tell you what we did and how it worked, and hopefully it will help you get all you need!
For our trip to Bolivia, we were only going for one week, and staying mainly in La Paz and Uyuni. If this is NOT your itinerary, your mileage may vary.
The first thing we needed to do: GET A BOLIVIAN VISA.
However, there are several requirements you need to satisfy before you can even apply.
Vaccines. The requirement on the Bolivian website is "yellow fever (if applicable)". Well, how do we know if we are applicable? We went to travel medical specialists and were told that La Paz and Uyuni were so high in altitude (mosquitos do not travel that high) that yellow fever should NOT be administered, as there was very low levels of threat.

Hepatitis A and Typhoid vaccines are highly recommended. However, no vaccines are required as long as you are not coming from a country with a risk of yellow fever, and you are staying in areas of lower altitude.

Passport photos. Requirements can be found here. These DO NOT have to be done professionally. If you have a white background and a cell phone, just take them yourself and adjust to the correct size (2″ x 2″, under 150kb). I used a passport photo maker found here.

Printed itinerary. Hopefully if you're applying for a visa to Bolivia, you already have an itinerary of what you plan to do there. They will need this for the visa.

Proof of accommodation. Whether you are staying in a hotel or airbnb, print out the confirmation and receipt. This will be needed for the visa application.

Current US passport. Hopefully a no-brainer, but you will need a copy of this to send in with your application.

Your latest bank account statements. Blank out your account number (with marker or white-out) before sending. This will be sent with your visa application.
Once you have all of this gathered, you can start your application here.
Fill out your nationality and passport required (regular if a tourist trip). Answer the security check. Click "Enter the visa application form."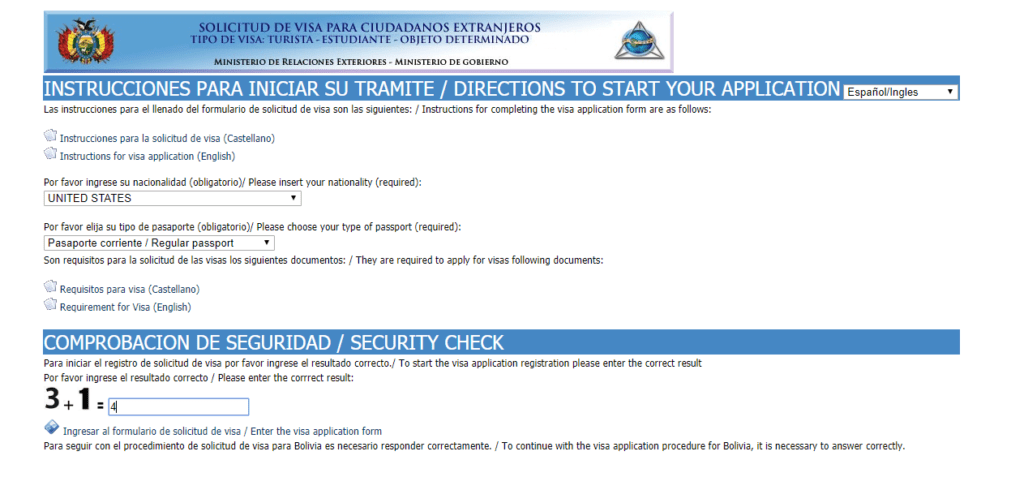 2. On the next page, under "Type of Visa", choose "Tourist Visa for United States and Puerto Rico". Enter all personal information and upload your passport photo (from step 2 above). Click continue.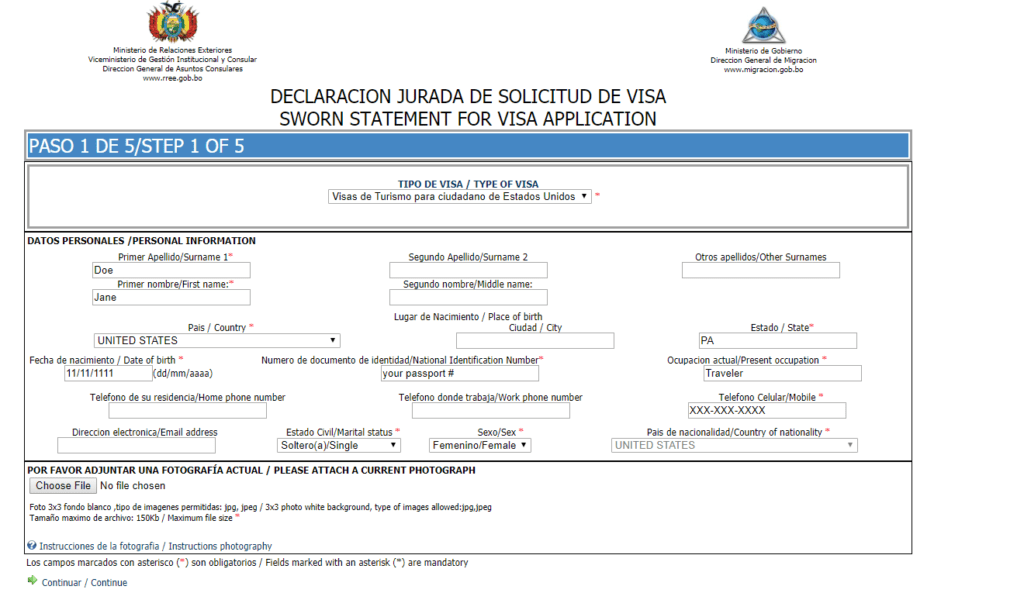 3. Enter your passport information. As US passports don't typically list a City on their passport, we just entered our City of Birth (unsure if this is actually correct).

4. Answer the questions about applying for a visa and days staying in Bolivia. For the "main destination" question, choose "Other" (I searched for hours to an answer to this and could not find an answer, so I'm unsure if this is correct). Finish this page and move on.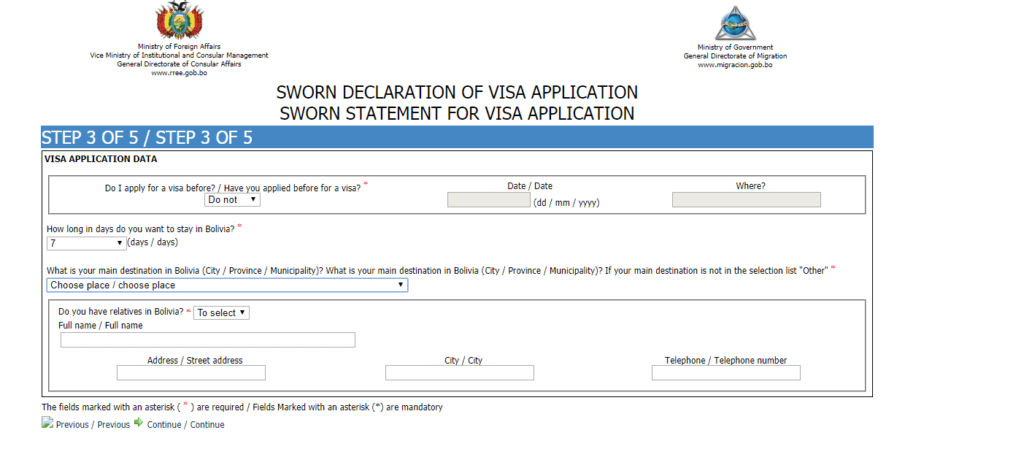 5. Enter your emergency contact information (they only ask for address, not phone number, which is odd…). For place of request, enter the US Consulate you will be sending your application to. A list of consulates can be found here.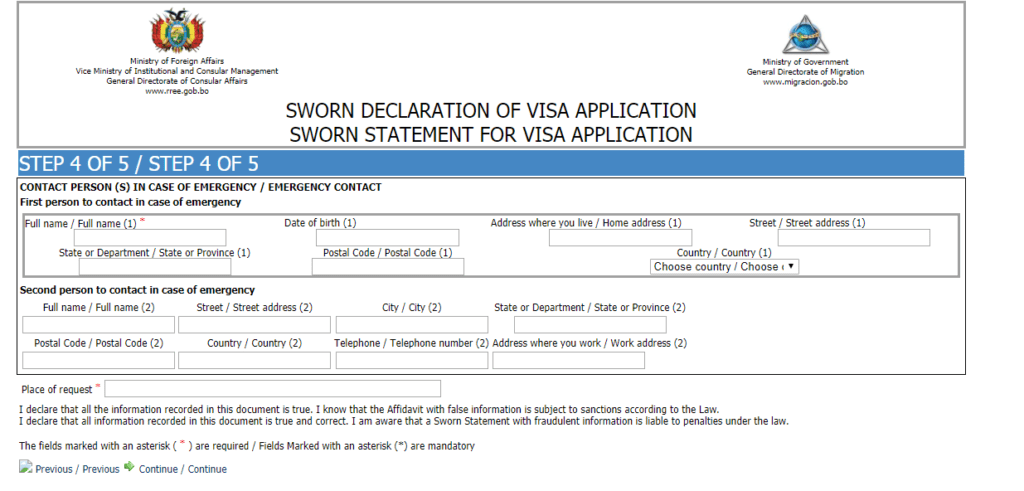 6. It's time to attach the files we already gathered above! Attach them here.
7. After you attach your files, you will be asked to print out your application and send it along with your payment and passport to the consulate. The fee is $160 and can be paid by credit card using this form.
After a few weeks, you should receive your modified passport with visa attached. Good luck!
As always, if you have any questions, you can contact us here.