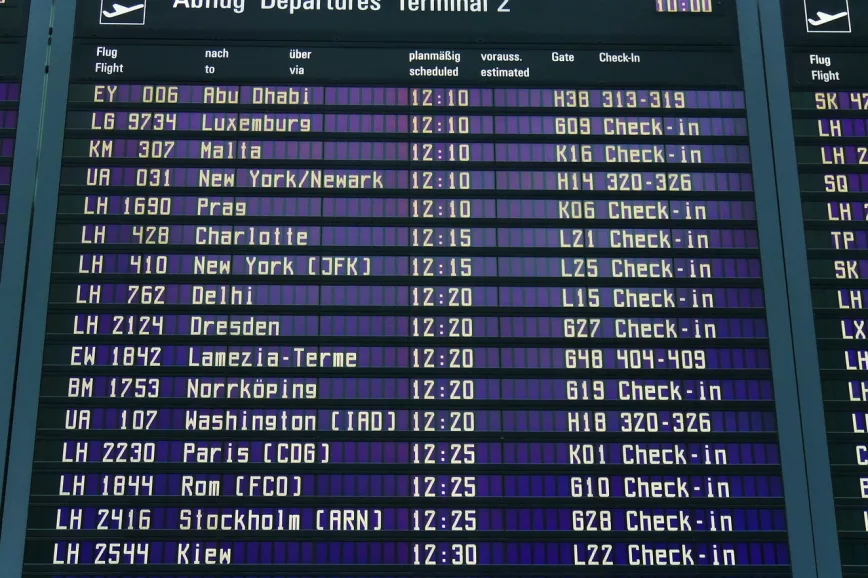 As a US citizen, there are several "trusted traveler" programs, but how do you know which one is right for you? We will cover the two most commonly used- TSA PreCheck and Global Entry – and let you decide if either, or both, are right for you!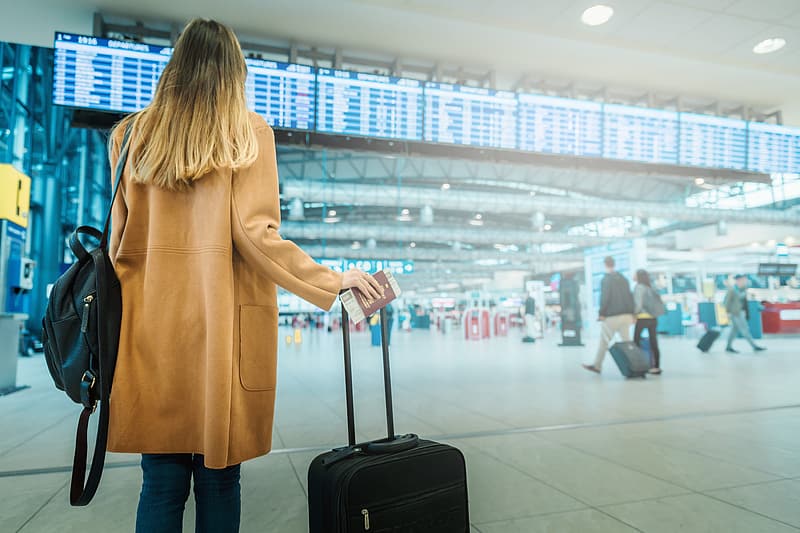 TSA PreCheck
What is TSA PreCheck?
First and foremost, TSA PreCheck is an expedited security screening that is run by the TSA (Transportation Security Administration). Passengers with a TSA PreCheck on their boarding pass are invited to enter security through the dedicated PreCheck lane. These dedicated lanes are found at over 200 US airports.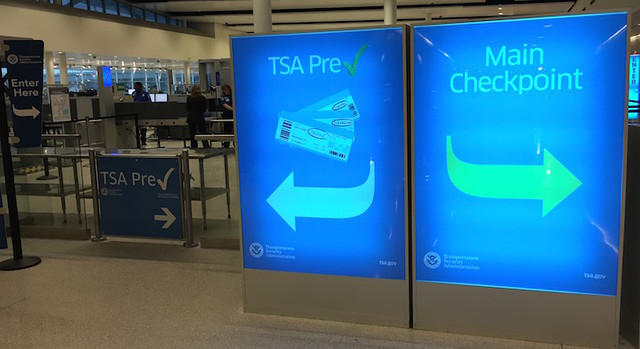 What are the main benefits of TSA PreCheck?
94% of passengers in the PreCheck lane wait less than 5 minutes to enter screening!
TSA PreCheck security lines are available for both domestic and international flights (departing from the US).
With TSA PreCheck, you don't need to remove laptops, shoes, liquids, light jackets, or belts, making getting through security much less of a hassle.
Oftentimes, when you book with another passenger who does NOT have TSA PreCheck, they will also get the benefit of TSA PreCheck (this is not guaranteed).
TSA PreCheck lasts for 5 years before renewal is needed!
What are the main drawbacks of TSA PreCheck?
Even if you are approved for TSA PreCheck, this does not guarantee you will get it on every flight.
You must pay a non-refundable $85 fee and go into one of their enrollment centers to apply (see below).
What are the steps to getting TSA PreCheck?
The first step is to apply online.
This takes less than 5 minutes. During this application, you will set up an in-person appointment at an enrollment center. Find your nearest enrollment center here.

Attend the in-person appointment at the TSA PreCheck enrollment center.
At this appointment, you will have a background check done, as well as fingerprinting. They may also ask that you bring additional documentation. It should take no longer than 10 minutes.

Pay the nonrefundable $85 fee.
While this may sound like a lot, it covers you for

5 YEARS!

If that still seems like a lot, there are several credit card companies and loyalty memberships that will pay this for you! I used my Chase Sapphire Reserve to pay this for me, and it was a breeze.

Wait for approval.
You should receive notification within 2-3 weeks. If you are approved, you will receive a Known Traveler Number (KTN). Save this KTN, as this is the number you will fill out when making all future airline reservations!
The Bottom Line: TSA PreCheck
In our opinion, even if you fly once a year, getting TSA PreCheck is a NO-BRAINER! I can't remember all the times we've said "TSA PreCheck is SO worth it!" while strolling by the regular security screening line. It's no doubt saved us hours of waiting time over the years, allowing us to get to the airport later and taking away the constant stress of our flight leaving us while we're still going through security. Even better, if you can get it paid for by your credit card!
Global Entry
What is Global Entry?
Global Entry is a program developed by the US Border and Customs Patrol (BCP) which allows for expedited security screening when entering the United States. Passengers with Global Entry use the automated kiosks found near customs to fill out the usual required paperwork and do a finger print scan.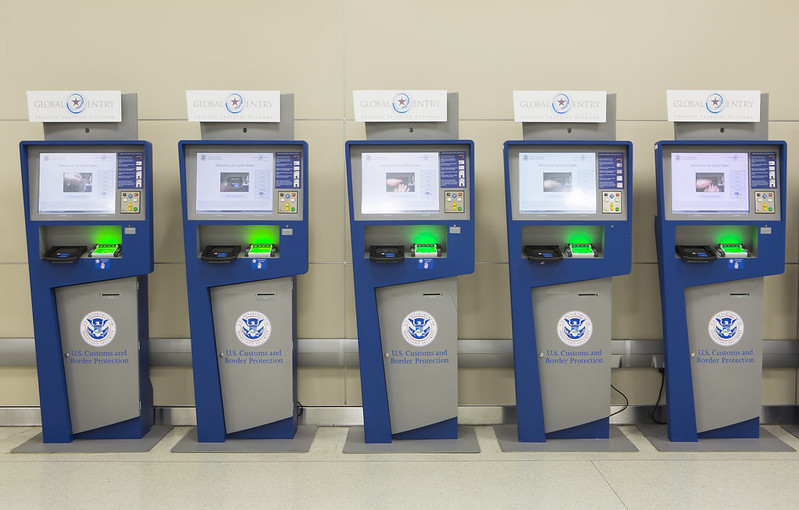 What are the benefits of Global Entry?
Expedited wait times upon arrival into the US from a foreign country.
There is no need to fill out customs paperwork before arrival or wait in long processing lines.
TSA PreCheck eligibility! If you are approved for Global Entry, you will also get all of the benefits of TSA PreCheck.
Global Entry benefits last for 5 years as well!
What are the main drawbacks of Global Entry?
It is a more rigorous screening and only very low-risk travelers will be approved (no criminal background, etc).
Available at less airports than TSA PreCheck.
You must pay a $100 non-refundable fee and attend an in-person interview at a Global Entry Enrollment Center. These enrollment centers are typically only located at airports so may be more difficult to get to.
Only Global Entry passengers will be able to use the Global Entry kiosks (no accompanying passengers will get this benefit).
Long approval times. The wait for your "conditional approval" can take up to 6 months!
What are the steps to getting Global Entry?
The first step is to create a Trusted Traveler Programs (TTP) account.
You will also find eligibility requirements on this page. To create an account, you will first need to enter your email address. Once you confirm your email address, you will set up a password. Passwords must be at least 12 characters long, so I would write this down somewhere so you don't forget it!

Next, you will need to set up a two methods of identification. There are several options, but I chose the option for a security code to be texted to me, and for a list of backup codes. Finally, you will enter the site and fill out all of your necessary personal information.

Log into your TTP account and complete the Global Entry application.
This is where you will pay the $100 non-refundable application fee. Similar to TSA PreCheck, many credit cards will pay this for you! As above, I used the Chase Sapphire Reserve to pay for this! (Sometimes, they will even pay for a friend's fee, so double check with your credit card!)

Wait for your conditional approval.
At this point, all you can do is wait. Typical processing time is 3-5 months. However, it CAN take up to 6 months until you receive an answer! And that's not the end of it. At this point, you will just be "conditionally approved", and need to schedule an interview for final approval.

Schedule and attend an in-person interview at a Global Entry enrollment center.
First, schedule the interview at the nearest enrollment center. These are typically located AT the airports, so this may be difficult for you. That's why Global Entry has developed the "Enrollment on Arrival" program, which allows passengers with "conditional approval" to interview upon return from an international trip, thus saving you an extra trip to the airport!

Once scheduled, it's time to attend your interview! Make sure you bring: your "conditional approval" letter, your passport, and proof of residency (pay stubs, utility bill, mortgage statements, etc). The interview doesn't ask very long but you are required to answer some questions (usually why you are applying, where have you traveled in the past 5 years, etc). You will also get your fingerprints and photo taken.

If you are approved, you will know on the spot! They will give you your Known Traveler Number, but it takes approximately 2 weeks to receive your card in the mail.

Wait for your Global Entry card.
As mentioned above, this should take approximately 2 weeks. However, this card is not needed for air travel. Once you arrive at the airport, you simply use the kiosk which will scan your passport, fingerprints, and take a (likely terrible) photo of you to compare against the one on file.

The Bottom Line: Global Entry
I think getting Global Entry is dependent on how much you travel internationally. If it's more than once a year, spend the extra $15 and get BOTH Global Entry and TSA PreCheck (using the Global Entry application). It has saved us hours of going through customs, even though the application process was a pain. However, if you don't travel abroad much, save yourself the headache and just get TSA PreCheck.
As always, if you have any questions, feel free to contact us here.