Country: Ireland
City: Dublin
Highlights: Trinity College, Dublin Castle, Temple Bar
After spending a week traveling through Belgium and the Netherlands, my flight back home had a 24 hour layover in Dublin. I decided to use that time to get out and explore the best of what Dublin has to offer!
My first stop was dropping off my luggage at my lodging for the night: Abigail's Hostel. This was an affordable hostel in a great location! From the airport, all I had to do was take the Airlink (747) to O'Connell Street and walk a few blocks to the hostel.
After getting settled, I rushed over to Trinity College Dublin for the Book of Kells exhibition. This book is a 9th century manuscript that documents the 4 Gospels. I purchased my ticket there, which also included admission to the Long Room, one of the world's most beautiful libraries. The exhibition closes at 5, so be sure to get there early if you want to have time to read all of the displays. Unfortunately, I didn't, so I was a bit rushed, but the Long Room was AMAZING. I felt like I was in Beauty and the Beast!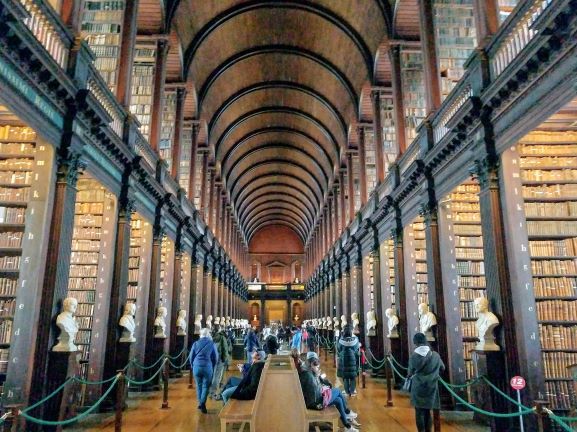 After the exhibition, I wandered around the grounds of the college for some time and took in the beautiful architecture. Then I walked past the beautiful Dublin Castle (I was too late to enter) and various cute alleyways before having dinner at the legendary Nando's.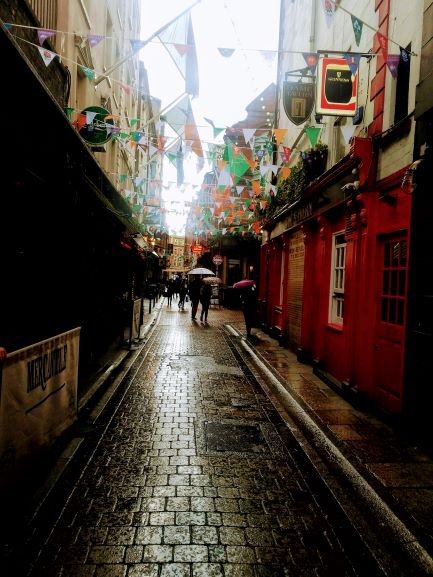 After dinner, I freshened up a bit for a night on the town. I only had one night in Dublin, so I had to do it right. I started off with a trip to the famous Temple Bar. With live music and livelier crowds, I had a blast here.
I'm pretty sure Irish people are the friendliest people there are, so I quickly made some friends who showed me around to other pubs in the Temple Bar District. After a night of fun and partying with my new friends, I headed back to my hostel nearby and slept until it was time to take the bus back to the airport and head home for America.
To be honest, there's probably a lot more that could have been squeezed in during this time (Guinness factory tour, hop on-hop off tour, etc), but I prioritized sleep as it was my last day of vacation. 🙂
As always, if you have any questions, feel free to contact us here.