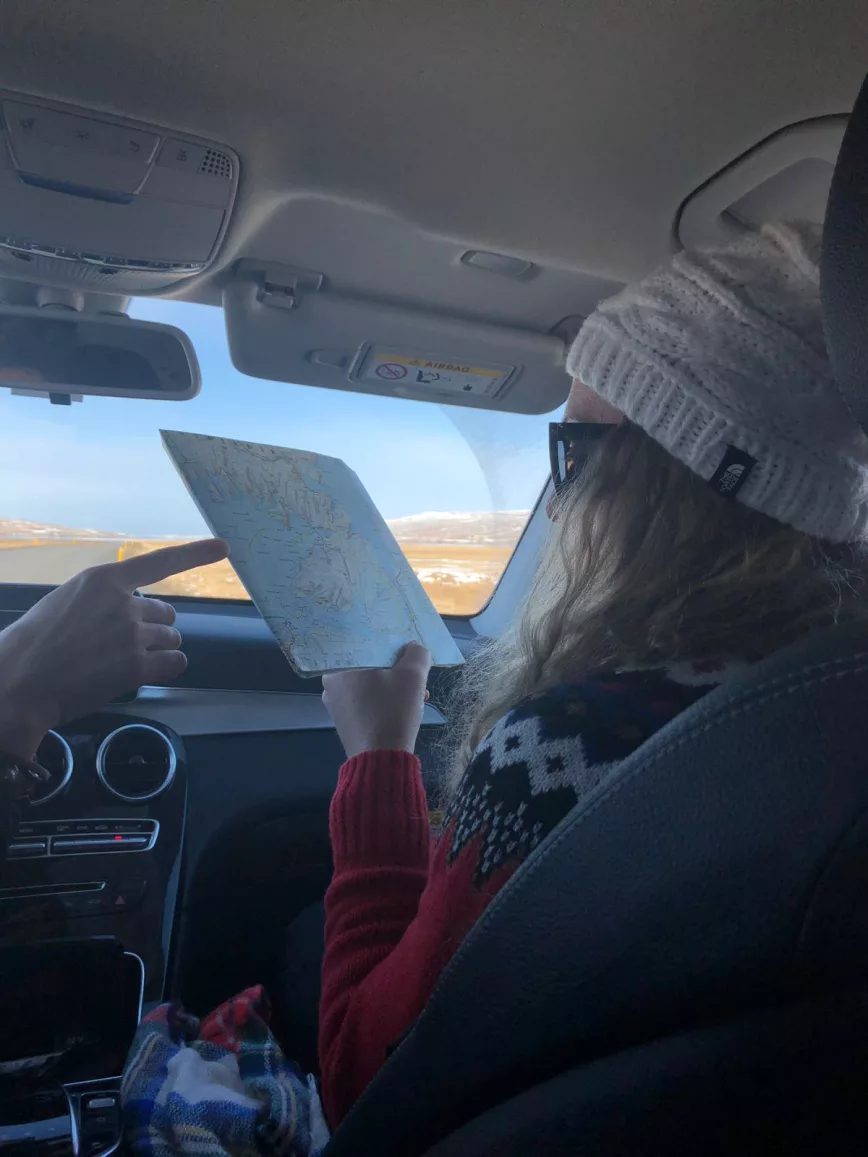 After traveling in Iceland for about 8 days, I put together this comprehensive Ring Road packing list to help you prepare for your own road trip. I was traveling in April, so I needed to prepare for everything from moderate to freezing temperatures. So, this packing list is fairly suitable for all seasons, but I will also point out difference where needed (based on season).
I traveled by car and stayed in AirBNB's and Hostels. If you plan on camping and/or trekking you will need additional items.
Bags
Suitcase – the BEST lightweight, durable, spinner suitcase
Day Pack – our absolute FAVORITE day/hiking pack
Packing cubes – great for keeping your items organized and compact in your suitcase
Underwear / Base Layers
Hiking pants (water resistant/proof) – if you're traveling in the winter you will want snow/ski pants for extra protection
Jeans – optional, I wore maybe once
Leggings – These are great, Athleta and Old Navy are our favorites too!
Undergarments
Warm socks
Bathing suit- if you plan on checking out the countless lagoons and geothermal spas
Mid – Layers
Outer Layers
Winter Parka (I recommend something with down. I was super warm with just a base layer, sweater, and this coat)
Gloves
Scarf
Shoes / Boots
I was fine with 2 pairs of shoes: waterproof hiking boots and waterproof ankle boot for every day walking. Sneakers were unnecessary, but if you're traveling in the spring you will want them. And, I did not need my winter snow boots, however if you are traveling in winter, you will want these.
Travel Essentials
Map of Iceland – came in useful when we didn't have service, and to occupy ourselves in some of the long car drives. This one is great because it has point of interest for the "adventure seeker"
Toiletries
Medications
Voltage Converter & Adapter– Iceland uses the standard Europlug socket with two round prongs; Converters and adapters are available in Iceland at the duty-free store in Keflavík Airport as well as electronic stores, souvenir shops and bookstores and some major hotels.
Travel Documents: passport, license
Car phone charger/Bluetooth transmitter– great if you lose radio broadcast, you can put your own music through the car and charge your phones
Portable charger– always good to have
Insulated water bottle– great for hikes
Camera– I've had this one for YEARS, and I know there are better ones out there, but this suited my budget and I got pictures of the Northern Lights
Tri-pod recommended if you want to take still pictures of the Northern Lights
Bluetooth Camera Shutter– optional, but we had a lot of fun with this when we wanted to take pictures of ourselves from a far
PRO TIP: Report your itinerary to safetravels.is if you are going during their winter time. By requesting trip monitoring you are giving 112 and Search & Rescue the time you estimate to arrive at given destinations. If you haven't checked out before that time rescue teams will start search operation.
As always, if you have any other questions, you can contact us here.